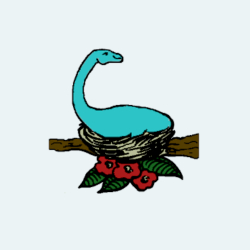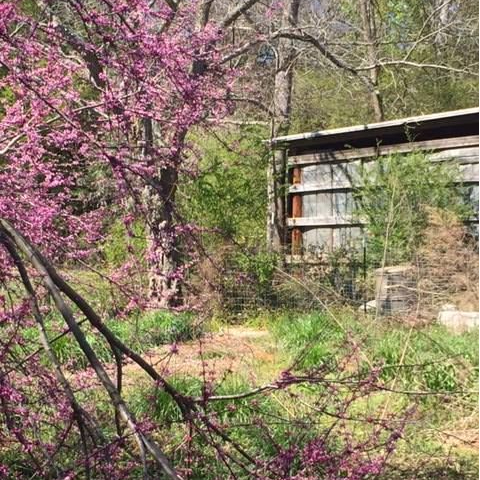 Loch Nest Farm
Contact: Chelsea and Megan MacAlystre
Address: 298 Friendship Valley Rd Seneca, SC, 29678
Phone: 909-435-9764
About Us
Loch Nest Farm is a tiny, one-acre microfarm in Seneca, run on the side by two lecturers from Clemson's English department. Our primary reason for being is the breeding and preservation of Cotton Patch Geese, a unique Southern landrace goose which is listed as Critically Endangered by the Livestock Conservancy. We keep laying and breeding chickens as well and grow figs, beautyberries, elderberries, and vegetables in small garden zones incorporated among our poultry habitats and wildlife-gardening beds.

Both of the owners are trained herbalists; one is a certified doula, while the other serves as her assistant. Food preservation is one of the traditional skills we develop in ourselves and teach to others whenever we have a chance, along with sewing, fabric recycling, and infusing. We're two-time Reserve Champions at the Carolina Foothills Heritage Fair's Canning Competition.

We are committed to supporting our neighbors! We regularly bring educational demonstrations and lectures to the community (find us at events for the Belton Area Museum, the Pendleton Historic Foundation, the Bart Garrison Agricultural Museum, and Hagood Mill), and Loch Nest Farm will soon become the home of a Little Free Library and pay-what-you-can community pantry for our neighbors.

When the above leaves any time in our day, we also design fabric.
Practices
Loch Nest Farm is going on five years completely pesticide-free across the property, except for diatomaceous earth for the chickens' baths and one organic-approved chemical which is occasionally used on fire ants. Instead of chemical fertilizers, we use compost, intensive pasturing practices, good natural mulch, and occasional fire to keep our soil healthy and productive. We choose local feed for our poultry, wildcraft when possible, and observe good basic biosecurity practices to reduce pathogens in our bird population. Additionally, we reduce the carbon footprint of our farm by repurposing secondhand goods, re-using all trimmings and fallen branches on the property, and choosing used or imperfect lumber whenever possible to complete our building and repair projects on the property.

Our geese free-range except during their spring breeding season, and our chickens are permitted to forage outdoors approximately 60% of the time. Our animal welfare practices adhere to the standard of "a life worth living": animals must have opportunities to express all natural behaviors, and animals must have opportunities to experience pleasure. We plan the environment of our domestic birds to coexist harmoniously alongside wildlife by making choices in our fencing, plantings, and construction that support native species. The farm is a Certified Wildlife Habitat with the National Wildlife Federation.

Feel free to contact us with any further questions about our stewardship of this tiny patch of farmland.