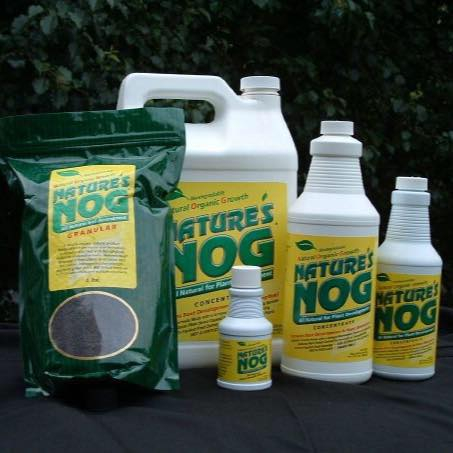 Nature's N.O.G.
Contact: Richie Senn
, ,
Email Address: richie.senn@yahoo.com
Phone: 864-888-7205
About Us
Nature's N.O.G. is a plant growth stimulant derived from seawed extracts and humates. It is a totally organic, natural compound designed to enhance root formation, increase vascular strength, promote green color, and reduce stress in ornamental and agricultural plants. It was developed by Dr. T.L. Senn, Head Professor Emeritus, Department of Horticulture, Clemson University. The type of seaweed in N.O.G. is Ascophyllum Nodosum, which is harvested from the clean cold waters off the coast of Norway. This is an extraordinary marine plant that is rich in key growth hormones and enzymes and it is processed carefully to preserve them. The Humate in Nature's N.O.G. is high in all three of the Humic Acids. Fulvic and Ulmic acids stimulate root development, while the Humic acid aids in root absorption. The Humate also provides a source of carbon, which helps release nutrients and break down organic materials. Some of the benefits of using Nature's N.O.G. are: Dramatically quicker upstarts with faster maturity. Creates a healthy, deep green appearance. Provides denser roots, thicker stalks, and more lateral growth. It will create a vibrant, robust plant that will withstand the stress of handling and shipping. Require less fertilizer and less care.