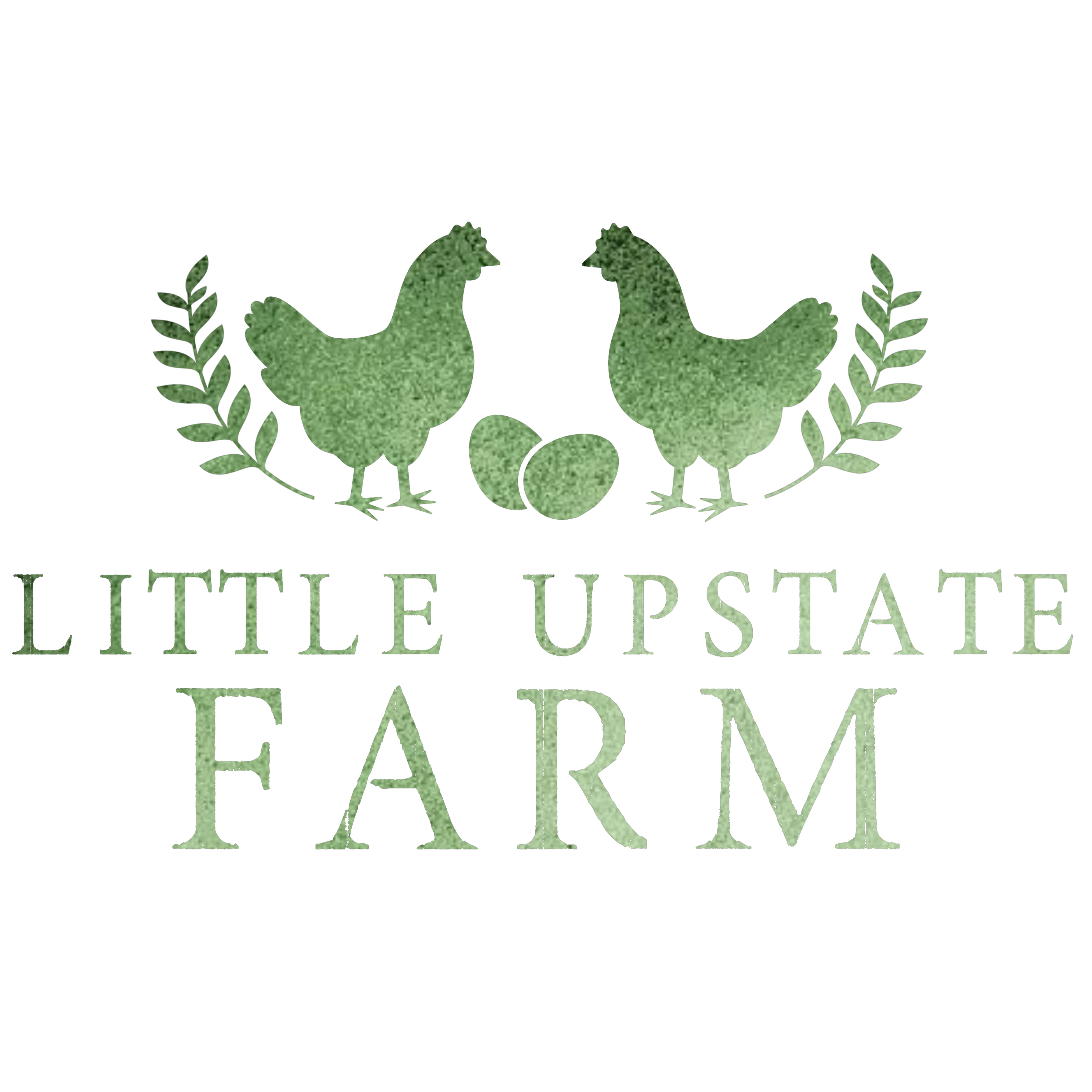 Little Upstate Farm
Contact: Nikki and Adam
Address: 424 Andersonville Rd. Townville, SC, 29689
Phone: 864-986-8917
About Us
We are new self taught farmers located in Townville, Sc practicing regenerative and sustainable agriculture. Chemical free is the way to be, while we practice organic gardening we go above and beyond organic standards. Absolutely no synthetic fertilizers or sprays of any kind are used. Our compost is made on farm by our animals droppings and vegetation from around the farm and is the best all natural fertilizer needed. We use companion planting and hand picking methods to control bugs and disease.

Poultry is raised on pasture naturally and happy as they should be, soaking up the sun, dust bathing, eating bugs not drugs. Chicken tractors are used to keep them safe and movable everyday to clean fresh nutrient dense grasses. Using this method regenerates the soil, after just a few moves you can see the difference in the soil, color and thickness of the grass.
Processing, weighing, packing and labeling is done on farm. You can trust us in providing you clean nutrient dense food all raised and grown here locally in Townville.
Practices
Inspected and Registered Poultry Handlers for the state of South Carolina.
Certified South Carolina Grown.
Regenerative and Sustainable.
Beyond Organic Growing Methods.
Pasture Raised Poultry and Eggs
Antibiotic and Hormone Free.