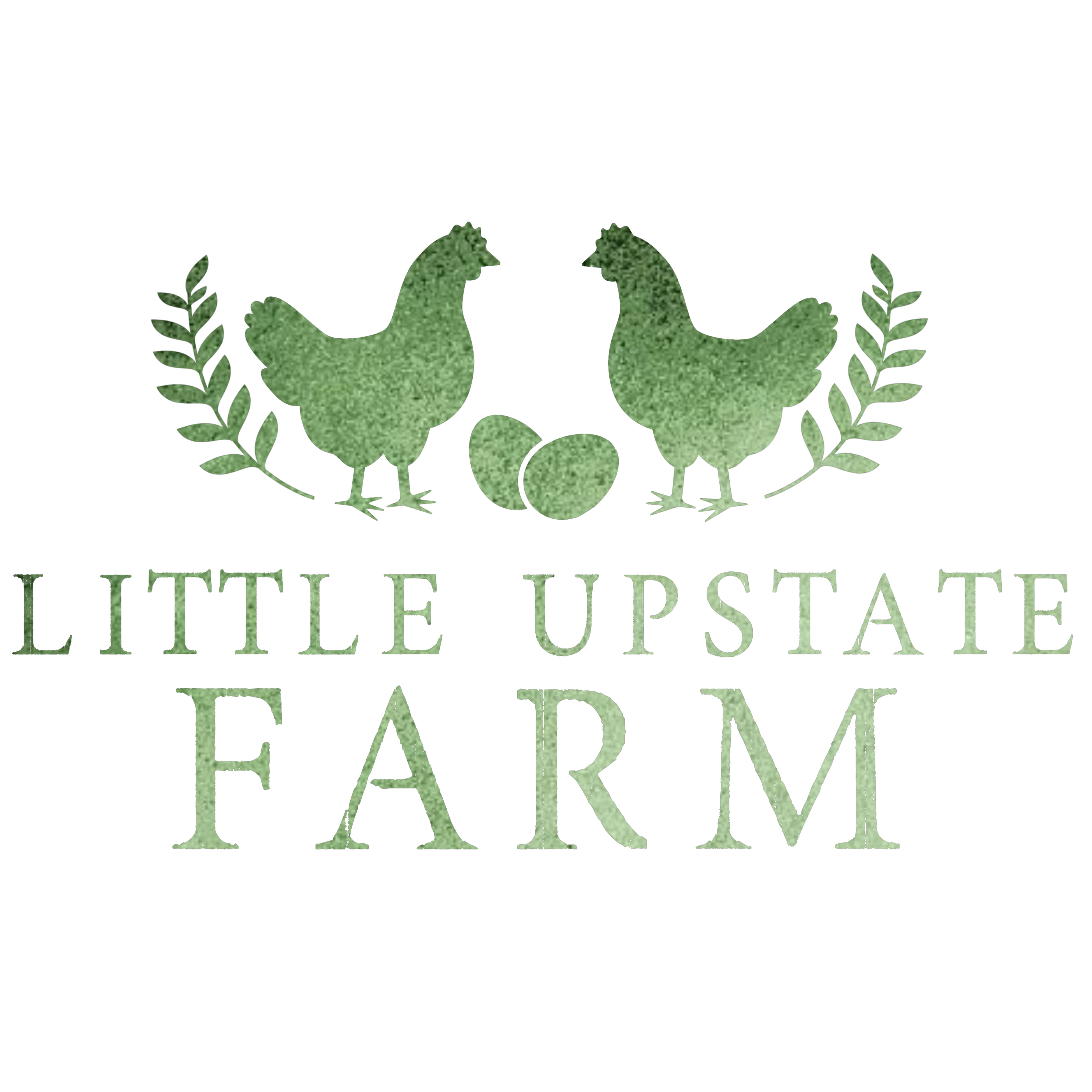 Little Upstate Farm
Contact: Nikki and Adam
Address: 424 Andersonville Rd. Townville, SC, 29689
Phone: 864-986-8917
About Us
We are new self taught farmers located in Townville, Sc practicing regenerative and sustainable agriculture.

Poultry is raised on pasture naturally and happy as they should be, soaking up the sun, dust bathing, eating bugs not drugs. Chicken tractors are used to keep them safe and movable everyday to clean fresh nutrient dense grasses.

Processing, weighing, packing and labeling is done on farm. You can trust us in providing you clean nutrient dense food all raised and grown here locally in Townville.
Practices
Inspected and Registered Poultry Handlers for the state of South Carolina.
Certified South Carolina Grown.
Regenerative and Sustainable.
Pasture Raised Poultry
Antibiotic and Hormone Free.