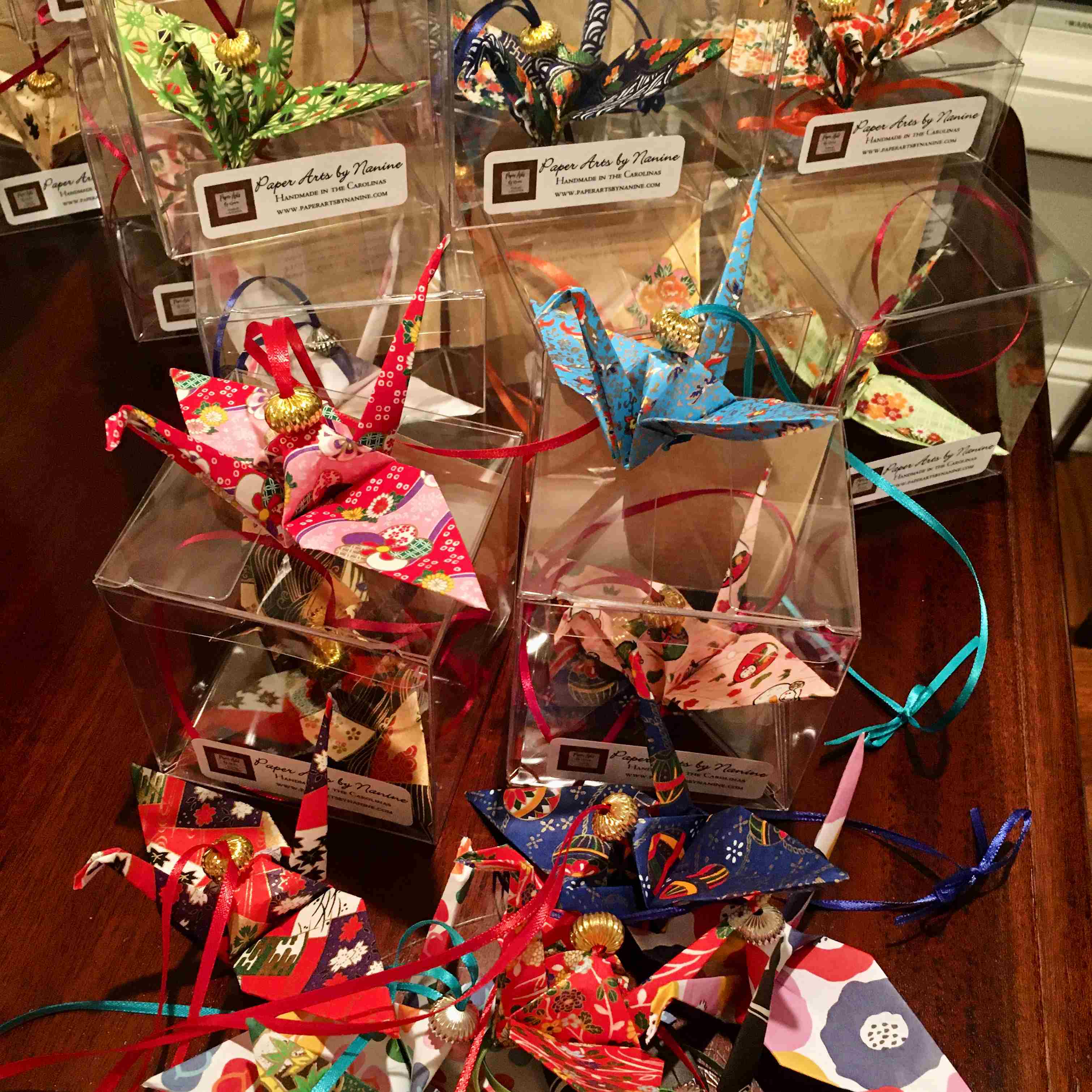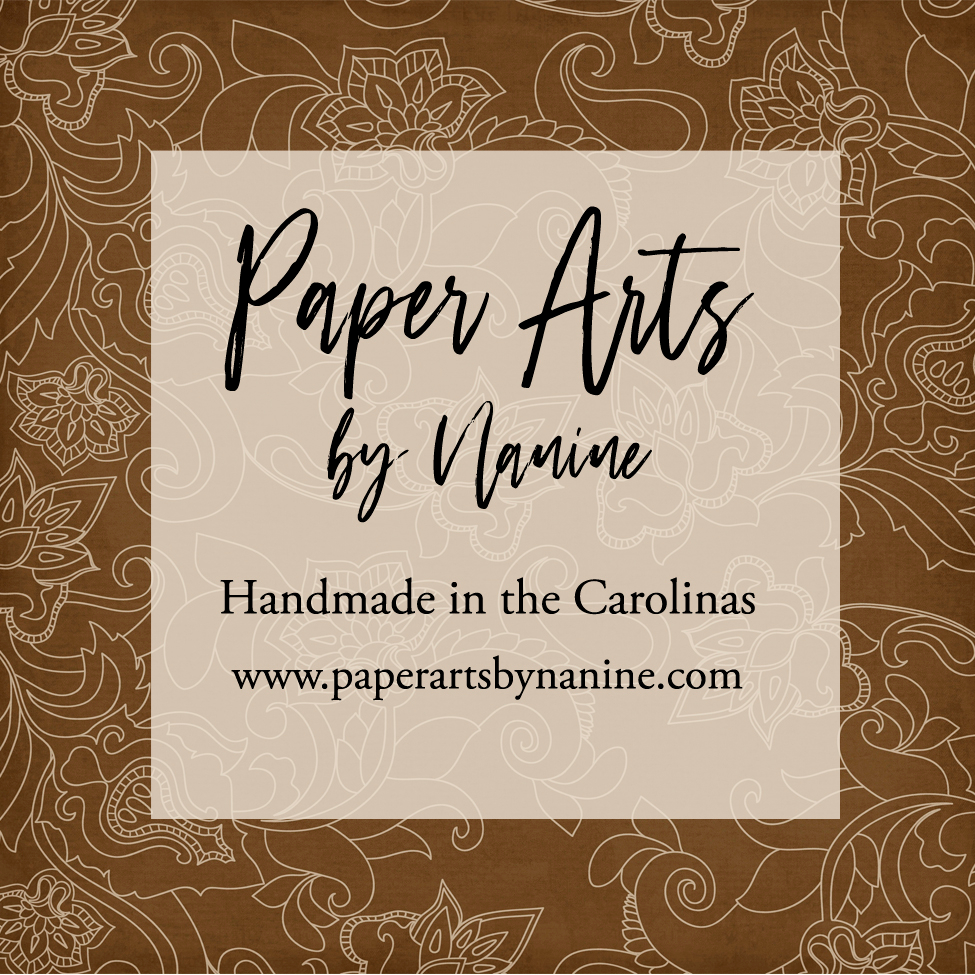 Paper Arts by Nanine
Address: 7 High Water Court Salem, SC, 29676
Email Address: naninephoto@gmail.com
Phone: 704-909-9963
About Us
Paper Arts by Nanine makes and sells paper-based artwork - Origami peace cranes and paper collage art. I use a variety of papers including traditional Japanese origami, Nepalese Loktah, lacquered, Indian fibrous and fine art papers.

In Asia, the crane symbolizes fortune, longevity, happiness, fidelity and peace. It's believed that your wishes will be granted if you fold 1,000 paper cranes. As a young girl growing up in Japan, I learned to fold a square of paper into a crane and create a gift of peace. I was inspired by the story of Japanese atom bomb victim Sadako Sasaki who, at the age of 12, began folding 1,000 cranes with the hope she would heal. She died before she finished, but her courage and faith inspired a memorial dedicated to children at Hiroshima's Peace Park. Origami Peace crane ornaments and nested cranes make great gifts for the holidays!
Practices
Each crane is unique and made by hand in my Lake Keowee studio - hand folded, strung with a ribbon and bead and arrives nicely packaged in a clear sturdy box with logo sticker and a short history/significance of the peace crane. My nested cranes are placed in a twig nest and come with a short history/symbolism of the peace crane. All boxed cranes are placed in a gift bag so they are ready to give! We are committed to using as many recycled products as possible in our shipping.