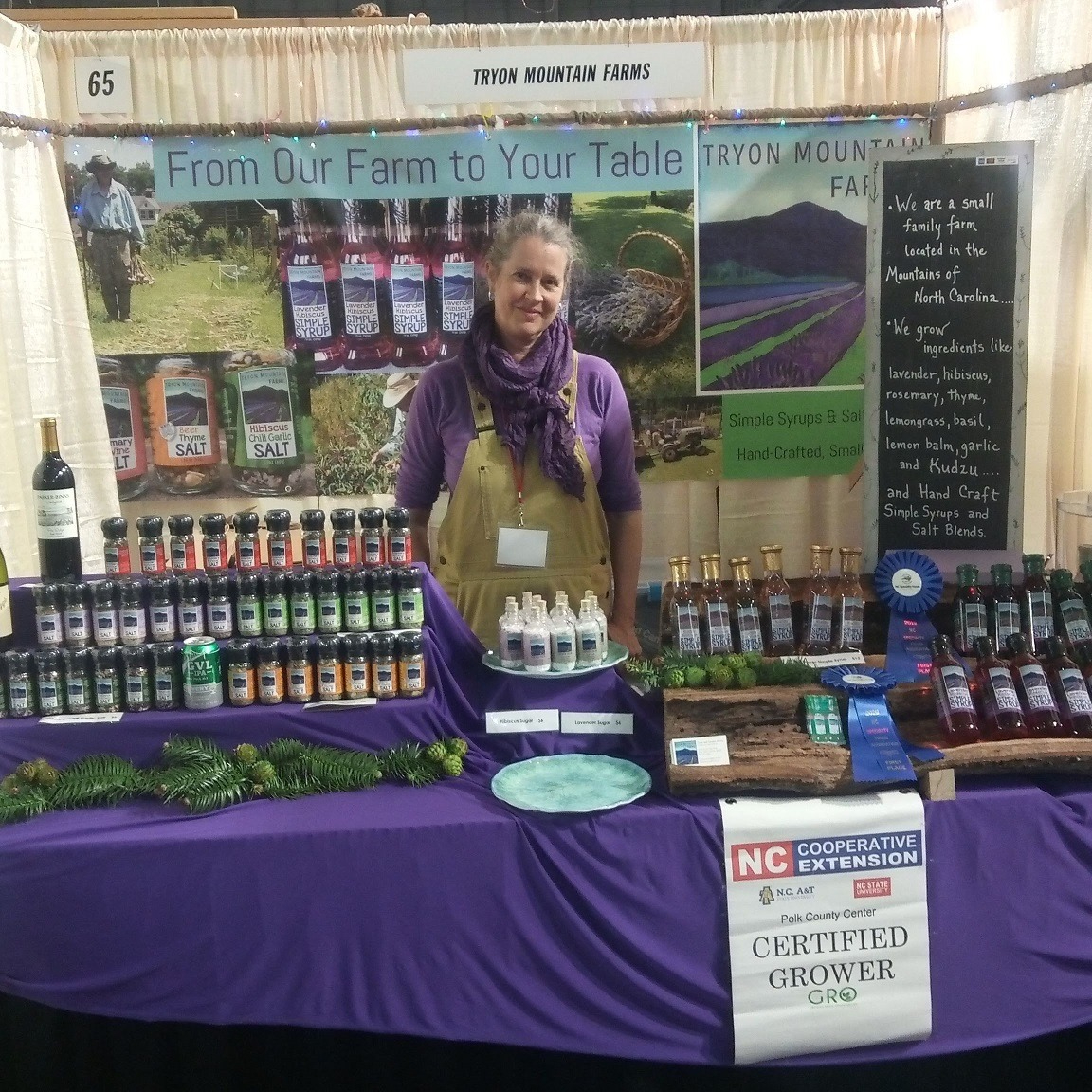 Tryon Mountain Farms
Address: 1519 Howard Gap Road Tryon, NC, 28782
Email Address: tryonlavender@gmail.com
Phone: 864-350-9021
About Us
We are a "seed to bottle" farm located in Tryon, NC. Our farm is a small family farm and 100% of what we grow are ingredients for the products we make.
Our products are made in an NCDA Certified Kitchen which is located in a cottage on our farm. Our ingredients are grown sustainably. If we require products other than what we grow for production, we source organic ingredients.
Practices
We are a NC Certified Farm. Our farm has used sustainable farming practices since 1964. We use natural fertilizers and compost to enrich our soil. We practice no till as much as feasibly possible.