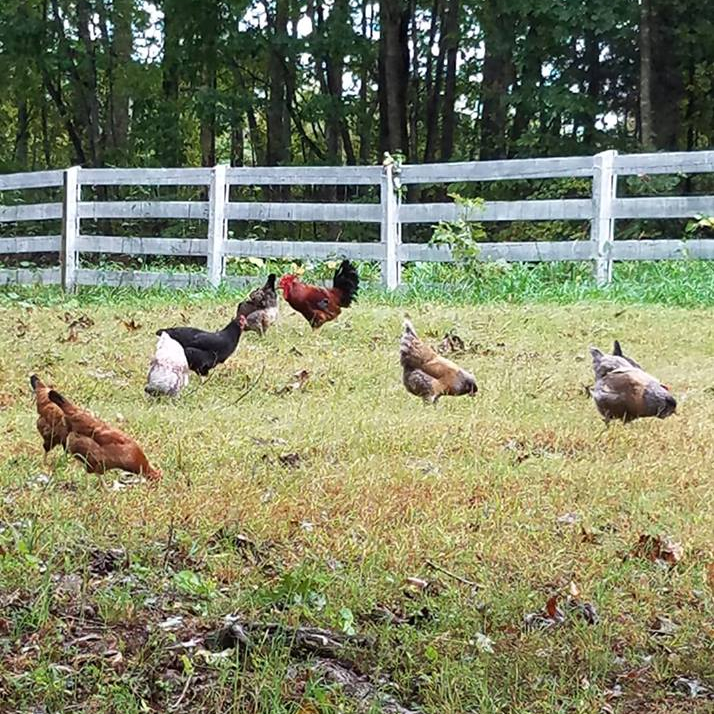 R and J Ranch
Contact: JT and Tabitha Brock
Address: 1821 Christopher Lane Liberty, SC, 29657
Email Address: randjranch.sc@gmail.com
Phone: 864-556-5718
About Us
R and J Ranch is a small family farm. We started our ranch with the intention of eating better food and off setting our grocery bill. As time has gone by, we have found the joy in sharing our products with the surrounding community.
We manage our ranch with two main beliefs: Every life is precious and Every animal is entitled to live as full and healthy a life as possible. Our animals are each treated with respect and dignity through out their lives. We allow each animal to live the best life possible in the healthiest manner. We strive to ensure that every part of an animal is used and that nothing is wasted after harvest. Please feel free to visit our Facebook page or website for pictures of our little slice of heaven and updates on what's going on now.
randjranch.net

Practices
We believe in living as natural as possible. Our animals are fed as natural a diet as possible. All of our animals are allowed time to free range. We do not support the use of any growth hormones or unneccessary antibiotics in the raising of our animals.
Our meat chickens arrive on the property within 24 hours of hatching. They are fed an Organic Starter Grower feed. Chickens are kept in our custom built brooder for four weeks then released onto pasture to free range. They are kept in the barn only at night for protection. Our chickens are not given any medicated feed, vaccinations or wormers. All chicken is processed on site by us. We do not transport or withhold food/water prior to processing to eliminate stress to the chicken. The result is a more tender cut and virtually no stress induced hormones found in our chicken meat.
Our ducks are all allowed to free range throughout the property and pond and are only confined at night for their safety. The ducks are given an organic layer pellet and small amounts of corn to supplement their diets.
Our egg chickens are also allowed to free range in their own personal yard complete with a private creek during the day and are only placed in the coop at night for protection. Their diet is supplemented with Organic Layer Feed.
Each of our rabbits is allotted its own personal living space where it is free to interact with other rabbits but does not have to worry about sharing food or bedding. Each rabbit is allotted a specific 'bunny play time' to free range in the garden area to dig and exercise. They are each fed fresh greens from our property daily.
Each of our animals are treated as personal pets and given the highest quality of life we can provide.